Along the itinerary of taste, sicilian typical dishes and quality wines
West Sicily offers unforgettable sensations to your palate. Try the original recipes and the traditional dishes in local restaurants and enjoy the visits to the cellar to taste Sicilian wines.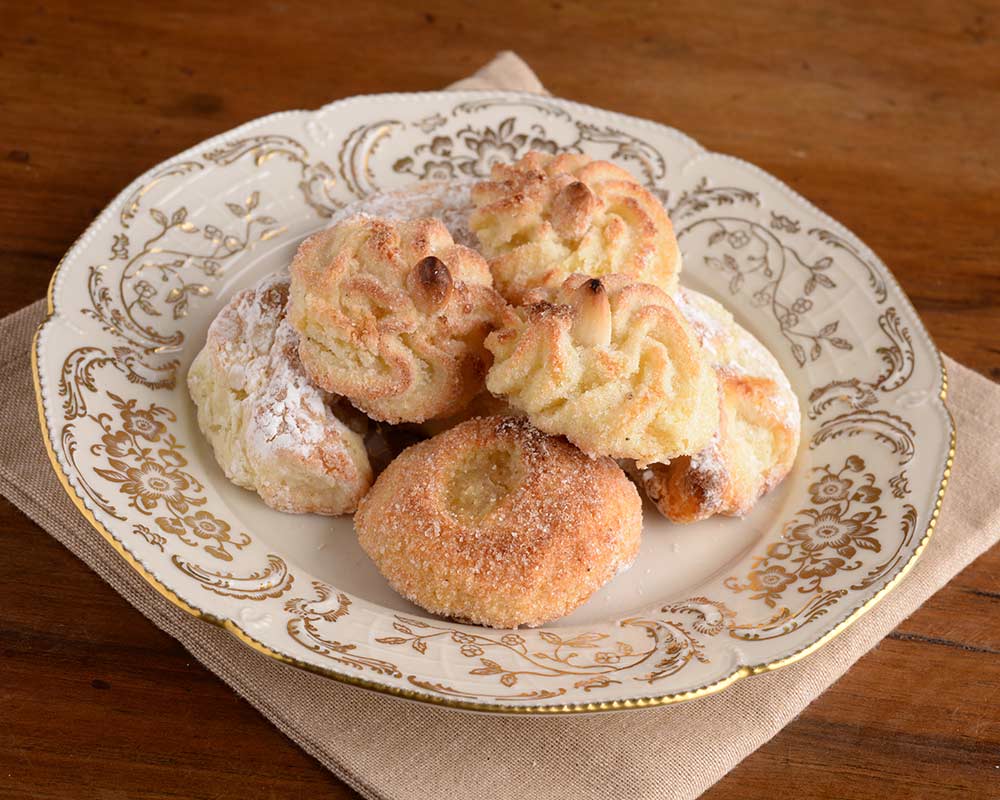 WHIMS AND REFINEMENTS
THIS IS WHAT YOU SHOULD DEFINITELY TASTE
When you come in Sicily for holidays we suggest to put aside the diet to taste all the Sicilian dishes. Here in Sicily food is a culture which expresses itself with the variety of dishes linked to ancient traditions. Trust us, you will have just the spoiled for choice.
Tonnara products, sliced tuna, bottarga and others delicacies are the starters here; taste it with a bit of Sicilian olive oil. Don't miss the Cous Cous, arabian dish revisited in Sicilian way. As first courses we suggest the Busiate with Pesto alla Trapanese or with tuna ragù and spaghetti in lobster broth. As second courses fried fish, the bitter-sweet tuna and the red prawn of Mazara del Vallo. In the end our famous pastry: graffe, Sicilian casata, cassatelle di ricotta and Cannoli.
Even Sicilian wine is really good in Sicily. Here the sun heats up souls and also the vineyards that are lost in the Sicilian landscapes. From here the Sicilian wines grews up to enchant the palates of those who taste them. For this reason we suggest to book a guided tour at the Marsala cellars: among them we report the historic Florio cellars and the modern Fina cellars for them professional tastings and the refined combinations with food. Unique taste experience.
SICILY, LAND OF UNIQUE INGREDIENTS
In our Islands there are a lot of "special ingredients" to prepare our unique dishes such as the red garlic of Nubia, the DOP olive oil of Trapani, the black bread of Castelvetrano, the sea salt of Trapani, red tuna of Favignana and the yellow cucumber of Paceco. All extraordinary raw materials that are the basis of our typical dishes. Remember to taste them before you go